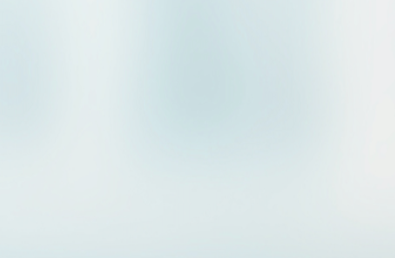 Ask Medical Questions & Find Doctors Near You
Bell's palsy (Bell palsy) is paralysis of the facial nerve of unknown cause. The diagnosis is made when no other cause can be identified. Although Bell's palsy is thought to be caused by a viral infection of the facial nerve, this hasn't been proven. Other names for this condition are "idiopathic facial palsy" or Antoni's palsy.
Bell's palsy is usually a self-limiting, non-life-threatening condition that resolves spontaneously, usually within six weeks. There is no predominant age or racial predilection; however, it is more common during pregnancy and slightly more common in menstruating females. In general, the incidence increases with advancing age. Children under the age of 13 seem less at risk of developing Bell's palsy than older individuals.
What are the symptoms for bell's palsy?
Signs and symptoms of Bell's palsy come on suddenly and may include:
Rapid onset of mild Weakness to total Paralysis on one side of your face — occurring within hours to days
Facial droop and difficulty making facial expressions, such as closing your eye or smiling
Drooling
Pain around the jaw or in or behind your ear on the affected side
Increased Sensitivity to sound on the affected side
Headache
A decrease in your ability to taste
Changes in the amount of tears and saliva you produce
In rare cases, Bell's palsy can affect the nerves on both sides of your face.
When to see a doctor
Seek immediate medical help if you experience any type of Paralysis because you may be having a stroke. Bell's palsy is not caused by a stroke, but it can cause similar symptoms.
See your doctor if you experience Facial Weakness or drooping to determine the underlying cause and severity of the illness.
What are the causes for bell's palsy?
Although the exact reason Bell's palsy occurs isn't clear, it's often related to exposure to a viral infection. Viruses that have been linked to Bell's palsy include the virus that causes:
Cold sores and genital herpes (herpes simplex)
Chickenpox and shingles (herpes zoster)
Infectious mononucleosis (Epstein-Barr)
Cytomegalovirus infections
Respiratory illnesses (adenovirus)
German measles (rubella)
Mumps (mumps virus)
Flu (influenza B)
Hand-foot-and-mouth disease (coxsackievirus)
The nerve that controls your facial muscles passes through a narrow corridor of bone on its way to your face. In Bell's palsy, that nerve becomes inflamed and swollen — usually related to a viral infection. Besides facial muscles, the nerve affects tears, saliva, taste and a small bone in the middle of your ear.
What are the treatments for bell's palsy?
There are no medications specifically approved to treat Bell's palsy. Underlying medical conditions that lead to facial nerve disorder are treated specifically according to the specific condition that is responsible for the damage to the nerve. Steroid medications (corticosteroids) are the best treatment for Bell's palsy, and it is recommended that all patients be treated. The usual amount is one milligram per kilogram body weight of prednisone (or steroid alternative) per day for 7 to 14 days. Recently, antiviral medications like acyclovir (Zovirax) given in conjunction with steroids have been demonstrated to increase recovery. Doses of the antiviral agent will vary with the drug chosen.
Although physical therapy and electrotherapy probably have no significant benefit, facial exercises can help prevent contractures of affected muscles. Surgical facial nerve decompression is controversial in Bell's palsy. Some physicians recommend surgical decompression during the first two weeks in patients showing the most severe nerve degeneration; however, there can be a substantial risk of hearing loss with this surgery.
What is the treatment for eye problems from facial nerve disorder?
Patients with facial nerve paralysis have difficulty keeping their eye closed because the muscles which close the eye cannot work. Serious complications can occur if the cornea of the eye becomes too dry. Treatment consists of:
protective glasses which can prevent dust from entering the eye;
manual closure of the eye with a finger to keep it moist -- patients should use the back of their finger rather than the tip to insure that the eye is not injured;
artificial tears or ointments to help keep the eye lubricated;
taping or patching the eye closed with paper tape while asleep; and
in cases in which recovery is incomplete, a temporary or permanent narrowing of the eye opening (tarsorrhaphy) may be necessary.
What surgical reconstruction options are available?
Reconstructive options for patients with facial muscle weakness or paralysis include one or more of the following:
Nerve repair or nerve grafts: Facial nerve regeneration occurs at a rate of one millimeter per day. If a nerve has been cut or removed, direct microscopic repair is the best option.
Nerve transposition: Often the tongue nerve (hypoglossal nerve) or the other facial nerve can be connected to the existing facial nerve. For example, the patient can then train themselves to move their face by moving their tongue.
Muscle transposition or sling procedures: The temporalis muscle or masseter muscle (some of the only muscles on the face not supplied by the facial nerve), can be moved down and connected to the corner of the mouth to allow movement of the face.
Muscle transfers: Free muscles from the leg (gracilis) can be used to provide both muscle bulk and function. Often a cross facial nerve transposition is done to provide similar nerve supply to the donor muscle flap.
Ancillary eyelid or oral procedures: In addition to one of the above, often it is necessary to include a brow lift or facelift, partial lip resection, eyelid repositioning, lower eyelid shortening, upper eyelid weights, or eyelid springs in reconstructive surgery following severe facial nerve palsies.
What is the prognosis for facial nerve problems?
The prognosis for facial nerve damage depends on the underlying cause. Many patients who have required surgery to remove tumors may have unavoidable permanent injury to the facial nerve, whereas a majority of persons who experience Bell's palsy will have complete recovery. The best outcomes occur with rapid diagnosis and treatment.
What are the risk factors for bell's palsy?
Bell's palsy occurs more often in people who:
Are pregnant, especially during the third trimester, or who are in the first week after giving birth
Have an upper respiratory infection, such as the flu or a cold
Have diabetes
Recurrent attacks of Bell's palsy are rare. But in some of these cases, there's a family history of recurrent attacks — suggesting a possible genetic predisposition to Bell's palsy.
Is there a cure/medications for bell's palsy?
Most people with Bell's palsy recover fully — with or without treatment. There's no one-size-fits-all treatment for Bell's palsy. But your health care provider may suggest medications or physical therapy to help speed your recovery. Surgery is rarely an option for Bell's palsy.

Because the eye on the affected side doesn't close, it's important to take steps to protect and care for that eye. Using lubricating eye drops during the day and an eye ointment at night will help keep your eye moist. Wearing glasses or goggles during the day and an eye patch at night can protect your eye from getting poked or scratched. In severe cases of Bell's palsy, an eye doctor may need to monitor the eye.
Video related to bell's palsy