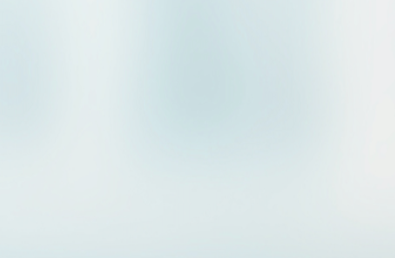 Ask Medical Questions & Find Doctors Near You
About compartment syndrome
What is compartment syndrome?
Compartment syndrome describes increased pressure within a muscle compartment of the arm or leg. It is most often due to injury, such as fracture, that causes bleeding in a muscle, which then causes increased pressure in the muscle. This pressure increase causes nerve damage due to decreased blood supply.
Symptoms include severe pain, numbness, and decreased range of motion.
Surgery (fasciotomy) is the only treatment for acute compartment syndrome. The muscle compartment is cut open to allow muscle tissue to swell, decrease pressure and restore blood flow.
Complications may include muscle loss, amputation, infection, nerve damage, and kidney failure.
Prevention efforts include ice and elevation of the affected extremity.
Chronic compartment syndrome usually requires no treatment or surgery.
What is compartment syndrome?
Compartment syndrome is a condition that occurs when injury causes generalized painful swelling and increased pressure within a compartment to the point that blood cannot supply the muscles and nerves with oxygen and nutrients. Muscles in the forearm, lower leg and other body areas are surrounded by fibrous bands of tissues. This creates distinct compartments. The fibrous tissue is very inflexible and cannot stretch to accommodate the generalized swelling. If left untreated, muscles and nerves fail and may eventually die.
While most often occurring in the forearm and lower leg, compartment syndrome can rarely occur in other parts of the body that have muscles contained in compartments, including the hands and feet.
Compartment syndrome may occur acutely due to swelling that arises from injury, or it may be chronic because of exertion such as exercise.
What are the symptoms for compartment syndrome?
The signs and symptoms associated with chronic exertional compartment syndrome might include:
Tightness in the affected limb
Numbness or tingling in the affected limb
Weakness of the affected limb
Foot drop, in severe cases, if legs are affected
Often occurs in the same compartment of both legs
Occasionally, swelling or bulging as a result of a muscle hernia
Pain due to chronic exertional compartment syndrome typically follows this pattern:
Begins after a certain time, distance or intensity of exertion after you start exercising the affected limb
Progressively worsens as you exercise
Subsides within 10 to 20 minutes of stopping the activity
Over time, recovery time after exercise often increases
Taking a complete break from exercise or performing only low-impact activity might relieve your symptoms, but usually only temporarily. Once you take up running again, for instance, those familiar symptoms usually come back.
When to see a doctor
If you have unusual pain, swelling, weakness, loss of sensation, or soreness related to exercise or sports activities, talk to your doctor immediately. Don't try to exercise through the pain; that can lead to permanent muscle or nerve damage.
Sometimes chronic exertional compartment syndrome is mistaken for shin splints, a more common cause of leg Pain in young people who do a lot of vigorous weight-bearing activity, such as running. If you think you have shin splints but they don't get better with self-care, talk to your doctor.
What are the causes for compartment syndrome?
The cause of chronic exertional compartment syndrome isn't completely understood. However, it's associated with increased pressure in a muscle compartment with exertion.
When you exercise, increased blood flow to working muscles expands them. If the connective tissue (fascia) that binds the muscle fibers in a compartment doesn't also expand, pressure builds up in the compartment. Over time, the pressure cuts off some of the muscle's blood supply.
Some experts suggest that how you move (biomechanics) might have a role in causing chronic exertional compartment syndrome. Other causes might include having enlarged muscles, an especially thick or inelastic band of tissue (fascia) surrounding a section of muscle, or high pressure within your veins (venous hypertension).
What are the treatments for compartment syndrome?
Prevention is the first step in the treatment of compartment syndrome. Significant injuries of the arms and legs that require casting or splinting should always be elevated and iced to minimize the potential for swelling. Elevation should be above the level of the heart. Ice therapy may even be considered even if a cast or splint has been placed.
Chronic or exercise induced compartment syndrome rarely requires any treatment; the pain and other symptoms usually stop minutes to hours after the activity is stopped. However, some individuals, over time, find the chronic compartment syndrome to be very limiting, especially if it causes them to stop a favorite sport (for example, running, tennis, or football). Rarely, such individuals may have a surgeon cut open some of the fascia that surrounds the compartment to reduce or stop the symptoms.
Surgery (fasciotomy)
The treatment for acute compartment syndrome is surgery (fasciotomy). The surgeon (either an orthopedic or general surgeon) will perform a fasciotomy (see last reference for video of procedure), an operation where the thick, fibrous bands that line the muscles are filleted open, allowing the muscles to swell and relieve the pressure within the compartment (similar to splitting open the casing of a sausage). Depending upon the amount of swelling (edema), a second operation may be required later to close the skin after the swelling has resolved.
Once acute compartment syndrome has occurred, there is no non-surgical alternative. Hyperbaric oxygen may be considered as an adjunct treatment after surgery to promote healing.
Treatment will also be directed to the underlying cause of the compartment syndrome and to try to prevent other associated complications including kidney failure due to rhabdomyolysis.
What are the risk factors for compartment syndrome?
Certain factors increase your risk of developing chronic exertional compartment syndrome, including:
Age. Although people of any age can develop chronic exertional compartment syndrome, the condition is most common in male and female athletes under 30.
Type of exercise. Repetitive impact activity — such as running or fast walking — increases your risk of developing the condition.
Overtraining. Working out too intensely or too frequently also can raise your risk of chronic exertional compartment syndrome.
Is there a cure/medications for compartment syndrome?
Surgery is generally the most effective treatment for compartment syndrome.
Video related to compartment syndrome